Comprehensive construction services from

Builders in Sittingbourne
When planning your next building project, you will want to choose an experienced, reputable team that you can trust. Our highly recommended builders have built a reputation for the professional service and attention to detail that we bring to every job. Our range of services cover everything from large development projects to home renovations such as loft conversions or extensions. We have a highly skilled team capable of adapting to your requirements. From providing you with an initial quote right up to completion of your project, you can expect a personal service from us, walking you through the process and maintaining consistent communication so you stay updated on our progress.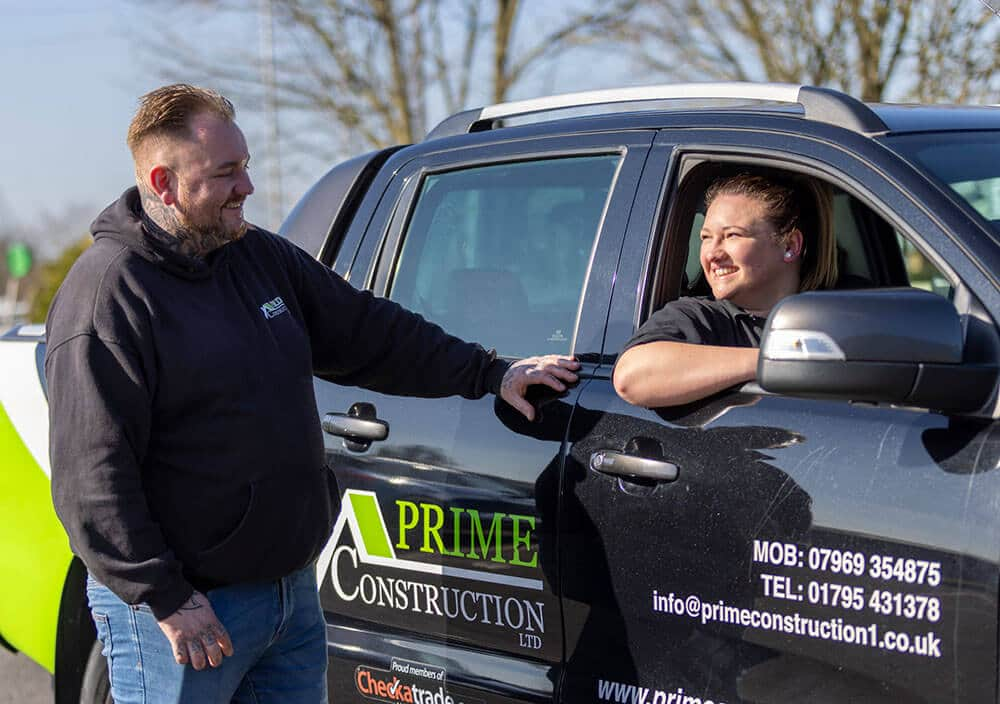 What types of projects can we work on as local builders in Sittingbourne?
As highly skilled local builders, our expertise allows us to manage every stage of the construction process, so there is no job unsuitable for us. We have provided our services on a wide range of building projects, both for homeowners hoping to maximise their living space, and business owners looking to redevelop.
Residential building services
Our residential building services have helped transform the homes of our clients all over Sittingbourne, Kent, and the Medway areas. A home improvement project will allow you to maximise living space, creating larger kitchen spaces or additional bathrooms to better cater to the needs of your growing family.
Commercial building services for projects of
all sizes in Sittingbourne
We can take on commercial building projects of all sizes, due to the knowledge and experience possessed throughout our team. Whether it is an office refit you have in mind or you are a block management company requiring assistance with renovations, we have skilled builders, carpenters, plumbers and heating engineers at our disposal to carry out the project to your exact specifications.
Take a look at some of our completed projects.
Some of our latest projects in Sittingbourne and the surrounding areas have helped our clients transform their homes, creating spaces that they can benefit from and that add value to their property. Take a look at some of the building work we have carried out to see how we could make a difference to your renovation project.
Read our reviews
Hear from our customers and see why we're the builders in Sittingbourne that your project deserves.
Get a quote for your project in Sittingbourne
Once you have decided on the plans for your project, be sure to get in contact with our team to discuss them with us. Call us now on 01795 431378 or email info@primeconstructionltd.co.uk to find out more about how we can help. You can also fill out our contact form so that we can arrange to provide you with a quote.
What accreditations do we possess as builders
in Sittingbourne?
As well as being highly recommended by our clients for the quality of our work and good customer service, we have also been recognised by highly respected organisations. As Constructionline Silver members, we have achieved this accreditation due to the health and safety regulations enforced on site to protect our team and guarantee that any work taking place at your property is completed with all necessary procedures in place. We have also been recognised by Trading Standards for the standard of our work and the trustworthy service that our clients can rely on us for. You will have peace of mind that you are getting expertise and experience when choosing us for your building project.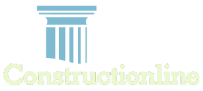 How much will your building project in Sittingbourne cost?
Once you have decided on the plans for your project with an experienced architect, you can start to understand what it will cost to turn this idea into a reality. This will depend upon multiple factors, such as the size of the project, materials required, and the labour that is needed. After completing the planning process, you can bring your ideas to us so that we can get started with construction. We will arrive on site at a suitable time for you, so that our knowledgeable builders can assess the work. They then aim to provide you with a quote within 72 hours of their visit. For larger projects where the quote process may be more detailed, you can expect to be kept up to date whilst you await your quote from us.
How do our building contractors work?
Regardless of whether we are working on a full new build project or a garage conversion for your property in Sittingbourne, we will always follow the same process so that we have delivered a project to your specifications. This process includes:
Initial quote
Before we can progress with the job, we will always visit your property first to carry out a full assessment of the site. This helps us to calculate the materials required, the duration of the project, and how we will organise it. It is at this point we will be able to provide you with a detailed quote so that you can plan accordingly. We will finalise the contract with you before getting started with construction.
Construction begins
After we have provided you with a quote for completion of the project, we can agree on a start date and get to work. We will send in our construction specialists, managing the process every step of the way so that we stay on track and complete the job according to plan. Our senior project manager will visit your site on a weekly basis to make sure everything is going according to plan and to guarantee the quality of our work.
Quality check
Once complete, you can expect us to thoroughly assess the work that has been carried out. We ensure that everything meets building regulations and has been finished to our high standards. Only once you are completely happy with the final result will we finish work at your property.
Will you require planning permission for your building project in Sittingbourne?
Whether or not you will need to apply for planning permission will depend on the type of project you have in mind for your property. For all new builds, a planning application will need to be submitted before we can get started. For any extensions, garden rooms, or other projects that will involve building outwards, it will depend on how far you are planning to expand your property. Refurbishments will generally not require planning permission, although it is important to remember that building regulations will need to be followed closely when planning your project. You should arrange with your local authority to have a building control officer check your progress and consult an architect throughout the planning process so that you are aware of all rules and regulations.
Why choose our recommended local builders in Sittingbourne?
Contact our team at Prime Construction
To discuss your plans in further detail with us, give us a call today to speak to one of our experts. You can call us on 01795 431378 or email info@primeconstructionltd.co.uk to find out more about our services and how we can help on your project.