Commercial building services in Sittingbourne
We can provide our building services to ensure that everything goes to plan for your large commercial project in Sittingbourne, making sure the work is completed on time and to the highest standard. Once we have visited your site and discussed the job in further detail, we will be able to organise our team to complete the work to a strict schedule, whilst still maintaining quality in every aspect of the project. Whether it's the construction of a new building for your commercial premises or renovation of an existing room that is in need of updating, our commercial services can cover any type of project you may require us for. To find out more, give us a call on 01795 431378.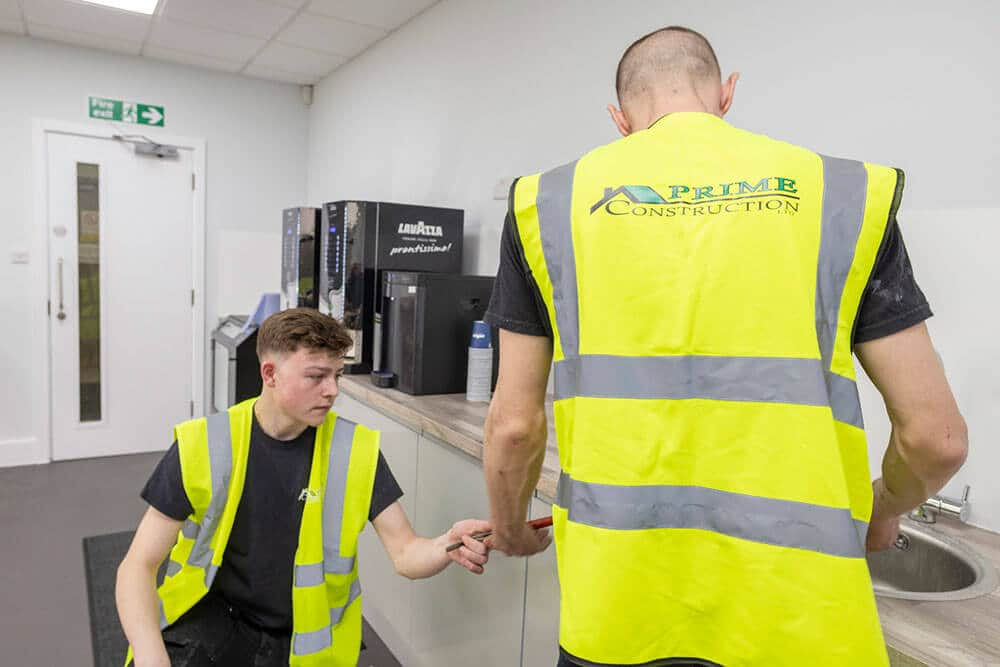 Read our reviews
Hear from our previous clients to see what it's like to work with our team on a project.
What commercial sites can we work on in Sittingbourne?
Regardless of your industry and the type of project you require, we are adaptable to your requirements and have the skills necessary to complete the work effectively. Some of the projects we can work on for commercial clients include:
Office buildings
If you want to convert your office space in Sittingbourne into a modern and better equipped area for employees, we can carry out a full renovation. This includes the removal of old equipment, installation of any new equipment or furniture, structural work, and fitting of a new
kitchen
or
bathroom
at your premises if needed.
Schools
We can carry out both internal and external renovations for schools in Sittingbourne, from canteen renovations to fence construction. Regardless of the extent of construction or refurbishment required, we can apply our expertise to get involved with any project within a school setting.
Hospitals
For hospitals and other types of medical facilities it is of the utmost importance that any work is carried out to a high standard so that they are properly equipped to handle the requirements of patients. Our team make sure that any construction or installation is carried out correctly and efficiently.
Blocks of flats
For larger blocks with multiple flats, we are capable of carrying out any renovation work that is required. If your building requires large-scale internal or external renovations or you are planning on extending your existing block to create more flats, we can offer our services to suit your requirements.
Housing estates
If you are the owner of a property development company, managing your properties to keep them in peak condition will be important to attract buyers and increase their value. Whether you require renovation of existing properties or you'd like us to work on your
new build
project, our team can help.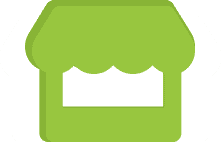 Retail premises
Whether you are a small local business or a larger sized company with a large retail premises, we can carry out renovation work. This includes specific tasks such as relaying flooring or installing new pipework. From minor renovations to complete refits, we can offer an expert helping hand.
Discuss your commercial building project in Sittingbourne
To discuss your commercial project in Sittingbourne with a member of our team, contact us today and we will be happy to help. Call 01795 431378, email info@primeconstructionltd.co.uk or fill out our contact form so that we can gather some further details regarding your project.
Health and safety precautions for your commercial project in Sittingbourne?
Health and safety are a number one priority for us when working at your site, which is why you can expect all precautions to be taken and regulations to be followed once the project is in progress. As a CDM 2015 compliant organisation, we have detailed health and safety standards in place to guarantee there is no risk to any of our employees and the project will be completed safely and efficiently.
What accreditations do we have to work on your commercial project in Sittingbourne?
For every commercial premises that we work on, we employ a team of trained professionals who are specialists in their trade. We have a network of fully qualified plumbers, heating engineers, builders, carpenters, and all other trades who have built a reputation for their consistent reliability when working at both residential and commercial properties. We are also registered Constructionline Silver members. As we have been recognised by this regulatory body as a well-respected construction company, we will take all necessary precautions and follow regulations when working at your property.
What is the process when working on commercial projects?
Once you have contacted us requesting our services for your commercial project, we will follow a specific process to ensure that everything goes according to plan when working with you. This process involves:
Initial quote
After we have discussed the job with you, we will carry out a site visit to assess the project and calculate a quote suitable for the work required. We will then provide a quote within 72 hours of our visit, unless it is a larger scale project, in which case we will keep you updated whilst we are finalising a detailed quote. We will discuss the contract and agree on the finer details of the project with you before going any further.
Construction begins
If you are happy to proceed with us, we will promptly arrange to arrive at the premises as soon as possible to carry out the work. We will work around your requirements, ensuring that minimal disruption is caused throughout the process, and our team will work efficiently to complete the project to your specifications. We ensure the quality of our work by having our senior project manager carry out weekly visits.
Quality check
Once the initial work is complete, we do not simply pack up and leave. There is a careful quality check process that we go through to make sure that each member of our team has successfully completed their part of the job and the work that has been carried out meets our high expectations. We want to guarantee that you will be happy with the final result.
What are the building regulations for commercial projects in Sittingbourne?
When making alterations to your commercial property in Sittingbourne, it is important that it meets building regulations. You can expect a building control inspector to check in multiple times throughout the process to make sure that this is the case. Your premises will be assessed against standards for fire safety, ventilation, structural integrity, and drainage, amongst other things. You should consider looking into building regulations or consulting a building control officer when planning your commercial renovations, as it can make this process a lot more straightforward and you are less likely to encounter problems once work has begun.
Why choose us for your commercial project in Sittingbourne?
Contact our team at Prime Construction
If you are interested in learning more about our commercial services, contact us to find out more about how we can apply our expertise to your project. Give us a call on 01795 431378 or email info@primeconstructionltd.co.uk so that we can provide you with a quote.