Escape the confines of your home with a garden room.
Arrange a consultation by calling 01795 431378.
Garden rooms in Sittingbourne
The garden rooms we offer in Sittingbourne create an external space that is completely separate to your home and can be made suitable for all purposes. Instead of extending the space you already have, using an area in your garden to create a separate building can provide you with peace and privacy from the main house. Depending on your preferences, our team can construct a garden room from your chosen material at the precise dimensions you have requested. We can help turn this space into the ideal home office, gym, or relaxation room to provide an escape from your busy home. We keep in close contact with you every step of the way so that we deliver the best possible garden room for your requirements.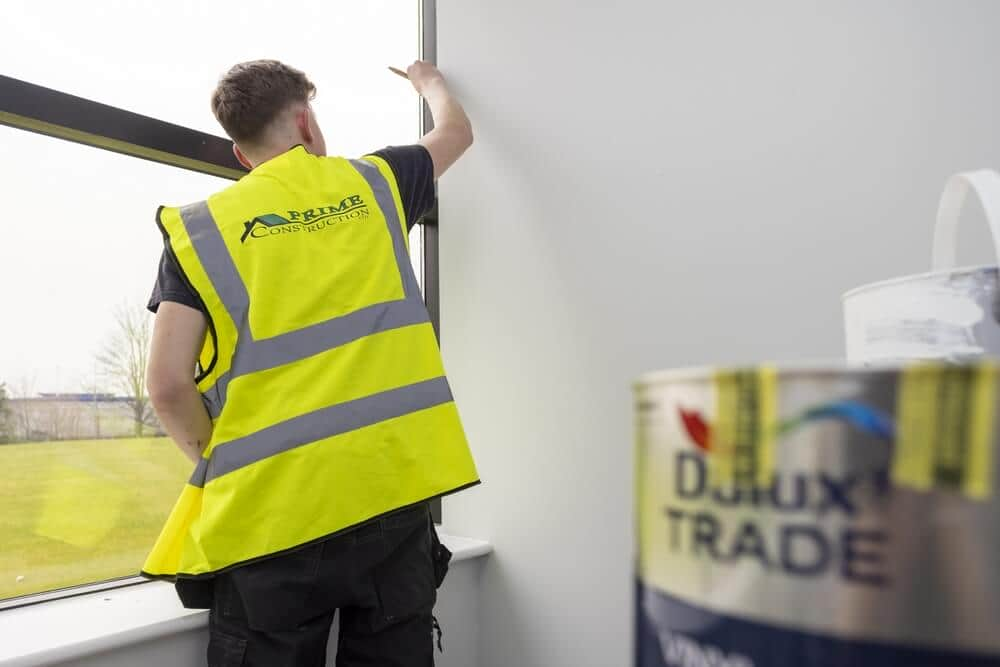 Read our reviews
Hear from our clients and see why we're the right choice for your garden room project.
What bespoke garden rooms can we build for you in Sittingbourne?
We will follow your plans closely to ensure that we construct a garden room that you will get maximum use out of. Some of the common types of garden rooms that we can build include:
Garden office rooms
If you require a quiet space that is separate from the rest of your house to allow you to productively work from home, garden offices have become an increasingly popular solution in Sittingbourne. This could reduce the need to commute to work and can provide a fully equipped office so that you can work effectively from the comfort of your garden.
Garden gym rooms
Struggling to find the time or motivation to attend the gym? Setting up your garden room as a home gym could be the answer. With our team able to fit reinforced flooring and floor-to-ceiling mirrors, this will help perfectly replicate the gym environment on your property so that you can work towards your fitness goals more easily.
Garden bars
Once the warmer months come around, a garden room can provide the perfect opportunity to host garden parties and cater to your guests with a home bar. You can stock it up with your favourite drinks and decorate it to your preferences, providing the ideal venue in your garden to host any special occasion.
Garden annexes
Creating a completely separate living area in addition to your property can be achieved with a garden room. If you have a large garden area, we can construct an entire annex building complete with a bedroom,
bathroom
, and
kitchen
that provides a fully self-sufficient space suitable for hosting guests.
Request your garden room quote in Sittingbourne
To speak to us regarding your plans for a garden room at your property in Sittingbourne, give us a call today. Call 01795 431378 or email info@primeconstructionltd.co.uk so that we can arrange a visit to your home at your earliest convenience. You can also fill out the contact form with all the details of your enquiry.
How much will your garden room cost in Sittingbourne?
Before you can begin to calculate the total cost of your garden room, you must first decide on important aspects such as size and what your new space will be used for. Once you have decided on the square footage, height, and materials for your garden room you can begin to calculate costs. Our expert team can construct a garden room according to your plans and preferences, so allow us to provide you with a detailed quote for your dream external space. We attend your property to take a look at the space you have and assess the best way to go about constructing your garden building. To get a quote from us, call 01795 431378 or email info@primeconstructionltd.co.uk.
What is the garden room construction process Sittingbourne?
With garden rooms, just as with any other projects we take on, we follow a specific process so that everything goes to plan at your Sittingbourne property. This process includes:
Initial quote
Once we have discussed plans with you for your new garden room, we will visit your site to develop a better idea of the project and we will begin to put together a quote. We should be able to provide you with a quote within 72 hours of our visit, but for larger projects we will keep you updated whilst we are in the process of finalising your quote.
Construction begins
Once we have talked through the contract and agreed upon all details, we can get started with the construction of your new garden room at your Sittingbourne property. We will have all materials prepared and your new external building will be constructed by our expert builders. We carefully plan out the process, following a meticulous schedule so the project is completed on time. Our senior project manager will conduct regular visits to ensure we maintain the highest quality of work every step of the way.
Quality check
Once construction and any plumbing or electrical work has been completed, we will carry out numerous final checks to make sure every element of your new garden room meets our high standards. We will only finish working once you are completely happy with your new space.
Do I need planning permission for a garden room in Sittingbourne?
When planning your garden room in Sittingbourne, it is important to be aware of planning permission rules and whether or not you will need to submit an application before starting your project. Most of the time, a garden room will not require planning permission and can be constructed under permitted development, as long as it is at least 2 metres from the boundary and no higher than 3 metres. Anything within a 2-metre distance of the boundary must be a maximum of 2.5 metres high. It should also not cover more than 50% of the total area of land around your house. If you are planning to create self-contained living accommodation, you will need to submit a planning application. For further advice on the planning process, you can consult with one of our trusted architects.
What are the building regulations for garden rooms in Sittingbourne?
Under building regulations, garden buildings will be classed as an outbuilding. If the flooring area of your garden room covers less than 30 square metres, then it will not need to comply with building regulations, although this is only the case if it does not contain sleeping accommodation and is at least 1 metre from the boundary. Anything above this will require building regulations approval in all circumstances. You should also remember that any plumbing or electrics that you install in your garden room will need to be compliant with building regulations, as will sleeping accommodation due to the associated safety risks.
Our advice
Before beginning the construction process of your new garden room, you should choose a trusted builder with extensive experience so that you can be sure they will follow all procedures when working at your property. Discover our advice when choosing a builder.
Why choose us for garden rooms in Sittingbourne?
Contact our team at Prime Construction
To get your garden room project started as soon as possible, give our team a call today and we would be happy to discuss all the details with you. You can reach us by phone at 01795 431378 or email info@primeconstructionltd.co.uk.