Our experience and expertise make us the ideal choice for your project.
Call us today on 01795 431378.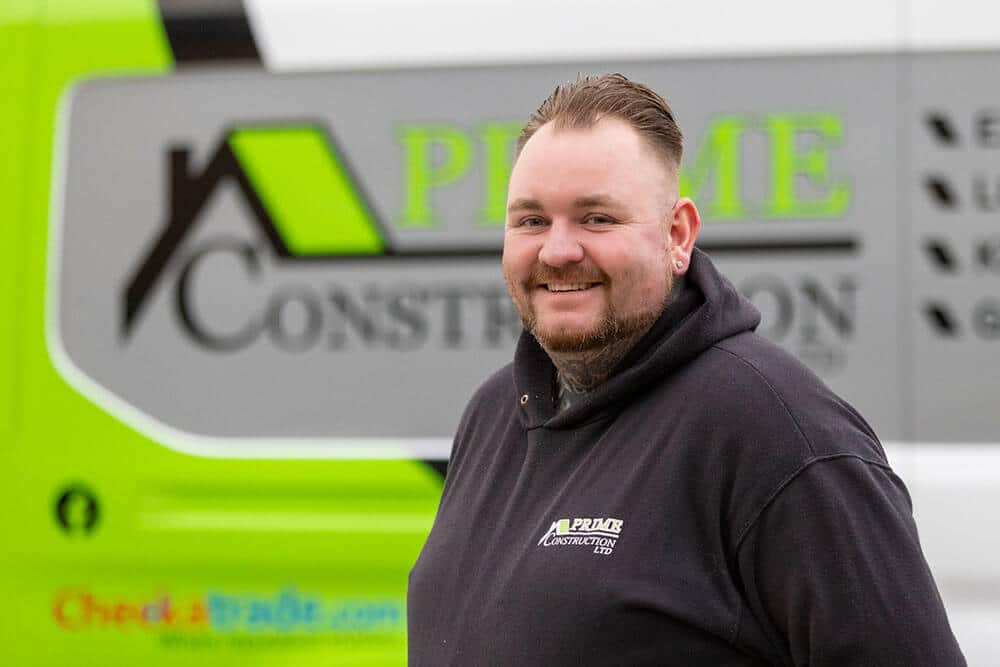 James Holmes founded Prime Construction with his uncle and the two of them used all their knowledge and experience to build it from the ground up. James has worked in the construction industry since 2004, initially beginning in carpentry before branching out and developing his skills in all areas of property services. Setting up his own business at 18, James learnt a lot of his initial construction skills from his uncle, before eventually combining their expertise to launch their joint business. Having dedicated himself to learning the essential skills to run a successful construction business, James now spends his time carefully managing projects and putting together detailed quotes for our clients.
James works closely with his wife Sam, who maintains regular contact with our clients and follows up on any enquiries we receive. Sam is involved in the administrative side of your project, taking care of key details such as the contract and keeping Gantt charts up to date. As a family-run business, you can expect us to provide a personal service to you every step of the way. We work closely with our other office administrators and network of building services experts to ensure your domestic or commercial project goes according to plan.
Our promise
The process that we follow on every project helps us to achieve the high standards that we strive for. From the moment we arrive on site to provide a quote, right through to putting the finishing touches on your new project, the attention to detail and expertise that we apply to every step of the process allows us to provide the best possible results. Find out why we are the right choice for you.
Contact our team at Prime Construction
If you want to put your new construction project into action, contact our experts at Prime Construction so that we can get started as soon as possible. Call now on 01795 431378 or email info@primeconstructionltd.co.uk and we will arrange to provide you with a detailed quote for the work required.