Allow us to provide our expert advice before you begin your project.
To discuss your enquiry, give us a call on 01795 431378.
As construction experts, we have years of experience in the industry, so we can provide our expert advice to you when planning your next project. Before choosing a builder to work at your property, you should consider how reliable they are and if they have a reputation for completing the job to a high standard.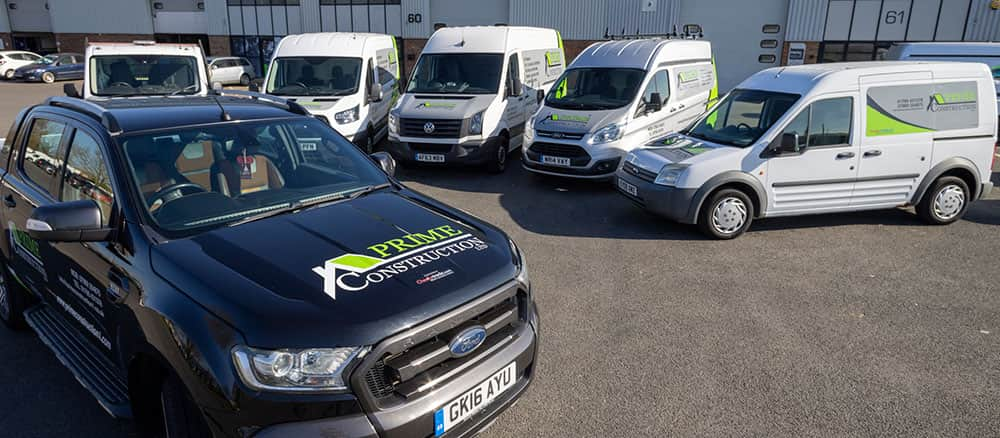 Our tips for choosing a reliable builder
Before deciding on a suitable builder for your project, we recommend that you consider these important factors:
Are they a legitimate company?
We hear so much about rogue traders! Check that they are registered with Companies House and if they claim to be VAT registered you can check this here too.
Do they hold the correct public liability insurances?
The builder you choose for your property should have the following in place to be adequately insured – Public Liability, Professional Indemnity, Employer's Liability & Contractor's All Risk/Works Cover.
How many years' experience do they have?
When undertaking any building works you will want to know that the builder you choose has the right level of knowledge and experience to do a good job.
Do they provide a detailed breakdown of the quote?
This can be useful when comparing quotes, not only to compare costs, but also to check that everything you have asked for has been included.
How easy is it to contact them?
Not being able to get through to your builder could lead to challenges during the project and can be a source of frustration. It could also indicate that the business is not being run in the most efficient and organised way.
How comfortable do you feel with them?
You need to feel at ease when having conversations with your builder. Should you have any issues to raise, you need to have trust in them and know that your issues will be dealt with promptly and efficiently. You also need to know that you will be kept informed and updated throughout your project as it progresses.
Do they have any client testimonials/recommendations?
It is really important to see that they have evidence of happy clients. Do they have a Checkatrade page where you can see reviews clients have left? You could also ask to contact some of their previous clients for a personal reference.
What are their payment terms?
The best practice to follow is a payment schedule, where the client pays a deposit to cover materials and then instalments as the project progresses. This contributes to creating sustainability, protecting both clients and the business.
Will they be providing you with contracts for the work you instruct them for?
Having a contract gives you the security and reassurance that your builder is going to complete the specified works for the price you have agreed, to ensure that you get what you are paying for and not be left with a half-finished job.
What warranties will you receive for the work they have completed?
It is important to know what assurances you will have from the company, should any problems arise after they have completed the project and are no longer on site.
Following these tips will hopefully help you in reaching your decision on which builder to employ, so your project runs smoothly to time and budget.
Contact our team at Prime Construction