Garage conversions in Sittingbourne
A popular way of making maximum use of the space in your home, garage conversions can be a cost-effective way to create another room for your Sittingbourne property. It is often the case that a garage is only being used for storage space and is mostly empty space, so converting this can help you to make the most of it. Whether you are looking to add an additional bedroom to better suit your family or a home office to allow you to work more effectively from home, there are so many possibilities when converting a garage. Working alongside our conversion specialists, we can make the process as hassle-free as possible and will transform your garage into a usable space in your home.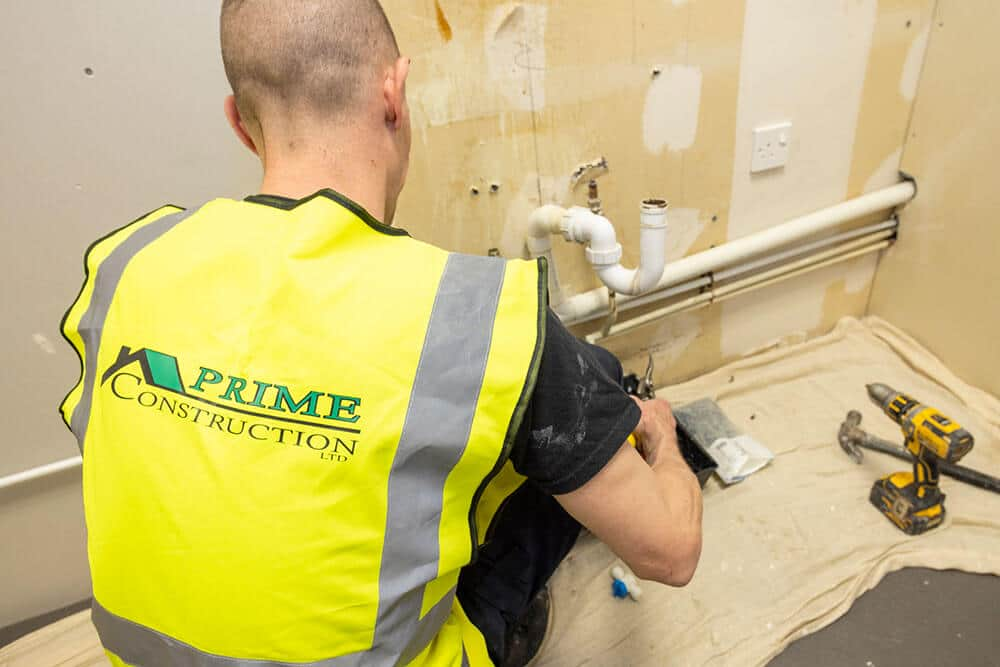 Read our reviews
Hear from our clients and see why we're the right choice for your garage conversion project.
What types of garage conversion do we offer in Sittingbourne?
Regardless of the space you have available in your garage at your Sittingbourne property, we will be able to carry out a project that transforms it into useful living space for you. Our garage conversion options include:
Multi-storey garage conversions
If you have a large double garage with a lot of space available, a multi-storey conversion could be an option to properly extend your home. Our team are able to take on these large projects to allow you to add multiple rooms such as an extra
bathroom
or bedroom.
Garage bedroom conversions
If your family has grown in size, an
extension
or
loft conversion
isn't the only option available to you to provide an extra bedroom. Once your garage has been correctly insulated you can easily convert this into a new sleeping space without having to extend the walls of your property.
Home office garage conversions
A popular choice for utilising this space, we have carried out numerous garage home office conversions throughout Sittingbourne. Your garage can provide you with a perfect environment that is separate from the main house to allow you to productively work from home.
Garage gym conversions
The convenience of having your own home gym to use can have a positive impact on your lifestyle. Our expert team can fit special flooring required to withstand heavy weights as well as mirrors and other equipment needed for you to have the ideal home fitness setup.
Request your garage conversion quote in Sittingbourne
To speak to us regarding your plans for garage conversion at your property in Sittingbourne, give us a call today and we would be happy to help. Call 01795 431378 or email info@primeconstructionltd.co.uk so that we can arrange a visit to your home at your earliest convenience. You can also fill out the contact form with all the details of your enquiry.
How much is a garage conversion in Sittingbourne?
The cost of your garage conversion will depend entirely upon which type you decide is most suitable for your Sittingbourne home. If you are planning a large multi-storey project, this will involve significantly more construction work as well as potentially having to submit a planning permission application and receive building regulations approval. Smaller conversion projects such as offices or gyms will be more cost effective as there is usually no building work required, although this depends on the condition of your garage. Our garage conversion experts can arrange a site visit to provide you with a detailed quote for your project, so call us now on 01795 431378 or email info@primeconstructionltd.co.uk to get started.
What is the garage conversion process in Sittingbourne?
To guarantee that your garage conversion is everything you had hoped it would be, we will follow a specific process when working at your property:
Initial quote
Once you have identified your ideal garage conversion, we send a member of our team to your property to assess the project and put together a quote. You can usually expect this process to take 72 hours after our visit, but for larger projects we will keep in constant contact whilst finalising your quote. We will present you with a detailed contract that clearly lays out the project and will make sure you are happy with the terms before proceeding.
Construction begins
As soon as you have agreed on the project with us, we will set your plans into action. Our organisational skills allow us to carefully manage every step so that everything goes according to plan. You can follow our progress closely due to the online software that we use and the regular updates we provide you with. Our senior project manager will visit your site on a weekly basis to ensure that our work has been carried out to the highest standard.
Quality check
Once construction is complete, we will check every aspect of your new space to ensure that all regulations have been followed and the project has been completed to the high standards of our team. It is only once you are completely satisfied that the project will be finished.
Do you need to apply for garage conversion planning permission in Sittingbourne?
In most cases, your garage conversion in Sittingbourne will not require planning permission if you are not extending the building in any way. It will generally fall under permitted development, which means that you should be able to proceed with the project without submitting an application. However, this is not always the case, as if you are planning a multi-storey or extended garage conversion this may go beyond your permitted development rights. If your building is listed or in a protected area, you will in most cases need to submit a planning permission application. This is also the case if your property is a flat or maisonette. We would recommend that you check with your local authority or consult an experienced architect to be sure that all your plans are in place.
What garage conversion building regs do you need to be aware of in Sittingbourne?
If you are converting your Sittingbourne garage into a habitable space, this will usually require building regulations approval to ensure it meets health and safety requirements. If your project is a half garage conversion, this will usually involve internal walls being built, which is where regulations will apply. Any external doors or windows that you are planning to install will also need to meet specified standards, as well as plumbing for any new bathroom. There are numerous checks that will need to be carried out, so you should submit plans before beginning the project so that an inspector can visit the site at different points to ensure that all regulations are being followed.
Our advice
Before converting your garage into a living space, you should choose a builder that is experienced and has a team of experts who possess the skills for the job. Take a look at our our advice when choosing a builder.
Why choose our garage conversion company Sittingbourne?
Contact our team at Prime Construction
To get started with your garage conversion project in Sittingbourne, speak to our team today and we would be happy to discuss it with you in more detail. Call us now on 01795 431378 or email info@primeconstructionltd.co.uk so that a member of our team can provide further information to you regarding the process.