Start your bathroom renovation project today.
Discuss your plans with our experts by calling 01795 431378.
Bathroom fitters in Sittingbourne
If your home improvement project involves renovating your bathroom, you can rely on our highly recommended bathroom fitters in Sittingbourne to carry out a complete refit. We have a team of fully qualified plumbers at our disposal to carry out bathroom supply and installation for your home. You can have full control over the design of your new bathroom, whether it is an en suite for your master bedroom, or a small downstairs toilet. We can complete this new room to your exact specifications and, with the wide-ranging expertise throughout our team, we will take care of the complete bathroom fitting process.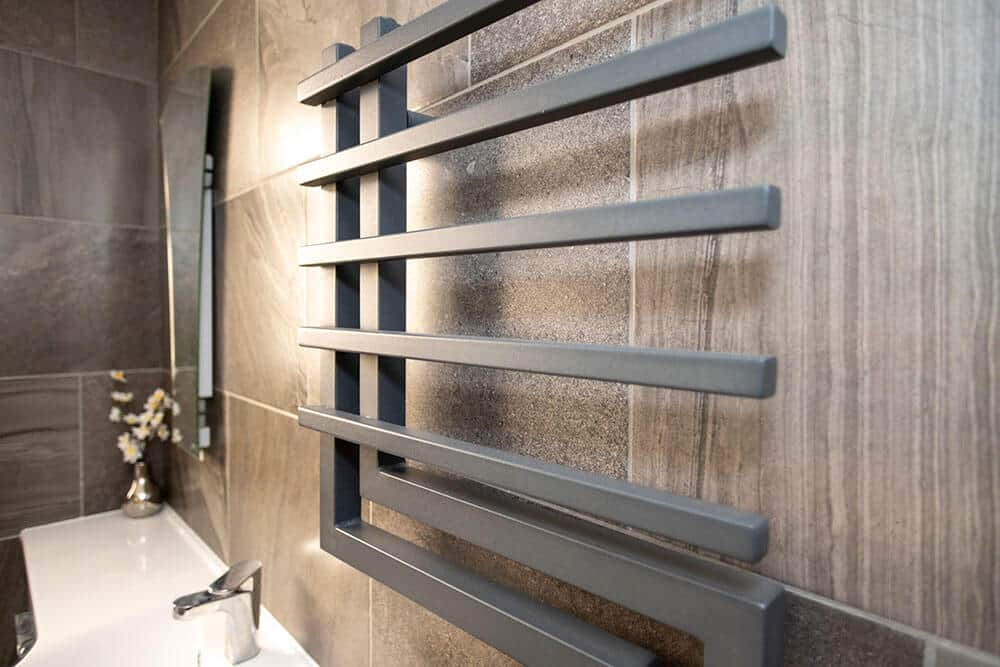 Read our reviews
Hear from our clients and see why we're the right choice for your bathroom project.
What types of bathrooms can we fit in Sittingbourne?
Regardless of the type of bathroom you are looking at for your Sittingbourne property, we can carry out a full installation of furniture, flooring, and fixtures chosen by you. Some of the types of bathrooms we can fit include:
Full bathrooms
Depending on the size of your home, you may have one central bathroom that is used by everyone. This will likely include a shower or bath, sink, and toilet. We can take care of the fitting of any new bathroom furniture you have chosen and will decorate the room to your chosen colour scheme.
Half bathrooms
To make your property more practical and to add value, you may be considering an additional bathroom downstairs or as part of your
extension
. We can construct a half bathroom built to suit your requirements, with any fitting, tiling, painting, and decorating carried out by our team.
Master bathrooms
To complement your master bedroom, we can carry out luxury bathroom installation to fit your new en suite. Once you have decided on a design that complements the rest of the bedroom, we can carry out any painting and decorating as well as the installation of new furniture.
Request your new bathroom quote in Sittingbourne
If you want to get started with your bathroom conversion project in Sittingbourne, speak to our team so that we can arrange to provide you with a quote. Give us a call on 01795 431378 or email info@primeconstructionltd.co.uk so that we can get to work as soon as possible.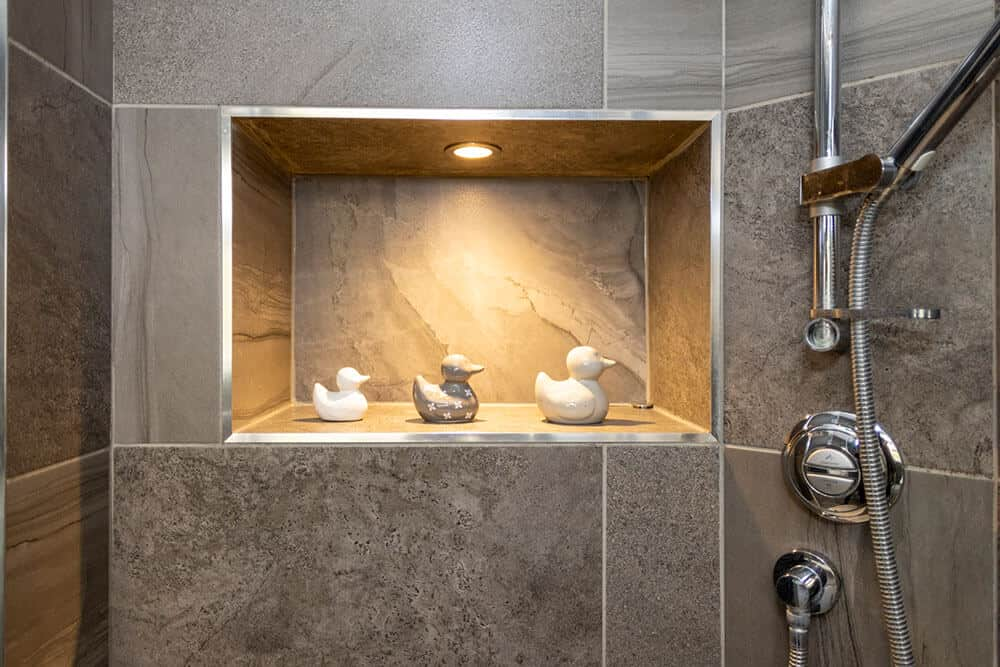 Experienced wet room fitters in Sittingbourne
A popular option for creating a modern look to your bathroom in Sittingbourne, a wet room is laid out with the shower integrated into the rest of the room. Often favoured as a second bathroom, this is a good space saver as there is no bathtub or shower tray. Instead, there is a drain installed directly into the tiled floor for drainage. This could also be considered as a more practical option in your home.
How much will your bathroom installation in Sittingbourne cost?
The cost of creating your new dream bathroom within your Sittingbourne home will depend on multiple factors. If part of a larger extension project, this bathroom may not even exist yet so the cost of constructing the walls and pipework installation must be taken into account. For the renovation of an existing bathroom, you should decide if there are any elements that you wish to keep, such as bathtubs or toilets. This can save you money on purchasing new furniture as well as on removal or installation costs, making your renovation project more cost-effective. To work out the cost of bathroom installation for your property, give us a call on 01795 431378 to request a quote.
What is our bathroom design and installation process in Sittingbourne?
Once you have decided on the layout and design of your new bathroom, our local bathroom fitters can begin the installation process within your Sittingbourne property. The process that we follow to ensure a renovation of the highest standard involves three main steps:
Initial quote
We will discuss your plans with you to establish the extent of the work required, whether this is furniture installation, plumbing, or the construction of any new walls that may be needed. After this, we will be able to provide you with an accurate bathroom installation quote. We will provide you with a contact that includes all of the details of your project so that you can review it with us before getting started.
Project begins
Once all plans are in place, we will arrive promptly to begin installation of your new bathroom suite. We take care of any construction work or replastering that is required, as well as laying new tiles, before carefully fitting any appliances such as electric showers, taps, or toilets. Our senior project manager will keep a close eye on progress and make sure that your new bathroom has been fitted to our high standards.
Quality check
Before completing the job, we will carry out in-depth checks to make sure that all aspects of the project meet our standards. We will verify that any plumbing installation that we have carried out has been completed effectively. We make it easy to contact us if there are any queries you may have regarding our work.
What bathroom building regulations do you need to be aware of in Sittingbourne?
If you are simply refitting your bathroom with new units it generally will not require building regulations approval, although any drainage-related work that is involved in the refit may need to be checked by your local authority. If you are fitting an entirely new bathroom, approval will likely be required to ensure that ventilation and drainage meet the specified safety requirements, as well as to check the structural stability of this new space.
Our advice
Before transforming your bathroom, you should choose a builder that is experienced and has a team of experts who possess the skills for the job. Take a look at our advice when choosing a builder.
Why choose our professional bathroom fitters in Sittingbourne?
Contact our team at Prime Construction
To enquire with us regarding your bathroom renovation project, get in contact today so that we can get started. Call now on 01795 431378 or email info@primeconstructionltd.co.uk so that we can gather some more important details from you.