As part of their home improvements, this client in Maidstone wished to have complete bathroom renovations carried out. This involved the removal of previous bathroom appliances, including the toilet, sink, and bathtub, and adjusting the plumbing to make this suitable for fitting the new bathroom. The bathroom walls and flooring were completely redecorated before fitting this new furniture. We consulted with the client on their ideas for the new bathroom and redecorated it to their specifications with their chosen new taps sinks and toilets. We made sure that the completed project was exactly as they had hoped.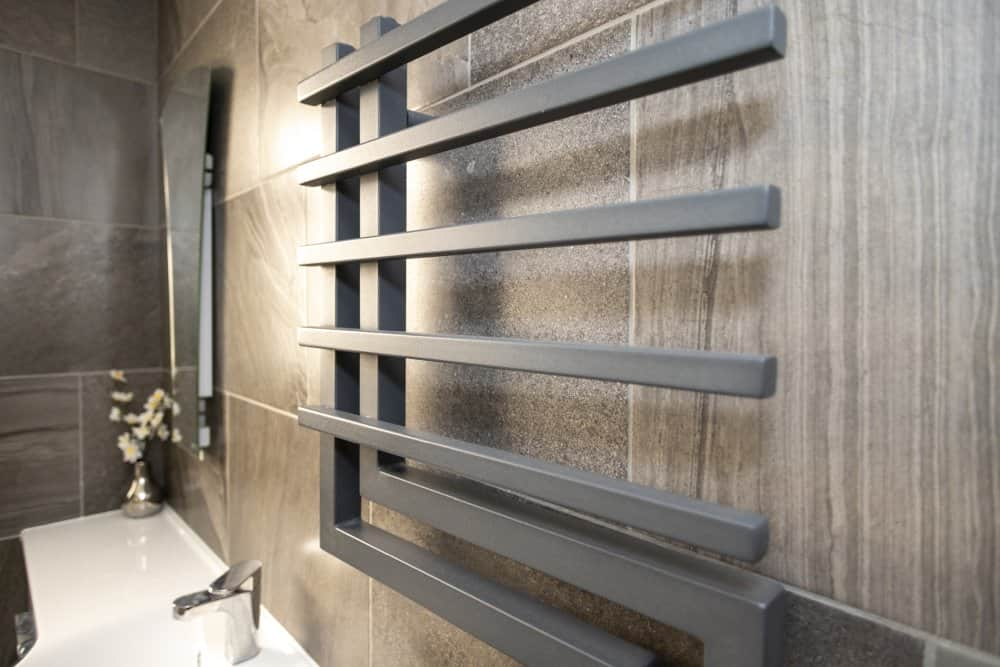 What work was carried out at this project?
Removal of old bathroom furniture and redecorating of new bathroom, as well as fitting new furniture and sink, tap, bath, and toilet.
List of work completed
Full removal of bathroom including bath, toilet, sink, radiator, and flooring
Adjustments to radiator fittings before installation
Adjustments to plumbing before installation of new products
Installation of new flooring
Installation of new wall tiles
Installation of new bathroom including shower, toilet, sink, radiator, and bath
What challenges did we face on this project?
The location and size of the new radiator was completely different to the previous one, so adjustments needed to be made to the fittings before installation could take place. In order to carry this out, our team had to completely drain the heating system, before refilling it and completing a full test to ensure it functioned effectively and efficiently.
Take a look at our other projects
Contact our team at Prime Construction
If you wish to learn more regarding projects we have undertaken, or to see how we could apply our expertise on your home improvement project, give us a call today. You can reach us on 01795 431378 or email info@primeconstructionltd.co.uk and we would be happy to discuss it with you in further detail.