Our client in Sittingbourne requested an external garden room to be constructed out of timber so that they could use this new space as a home office. The plans were created alongside the client and an architect, and the new garden room was to include space to be used as an office, a bathroom, and extra space to be used as a shed. Because this building is completely separate to the main property, wiring and plumbing were needed to supply this new space with electricity and running water so it could successfully function as a home office.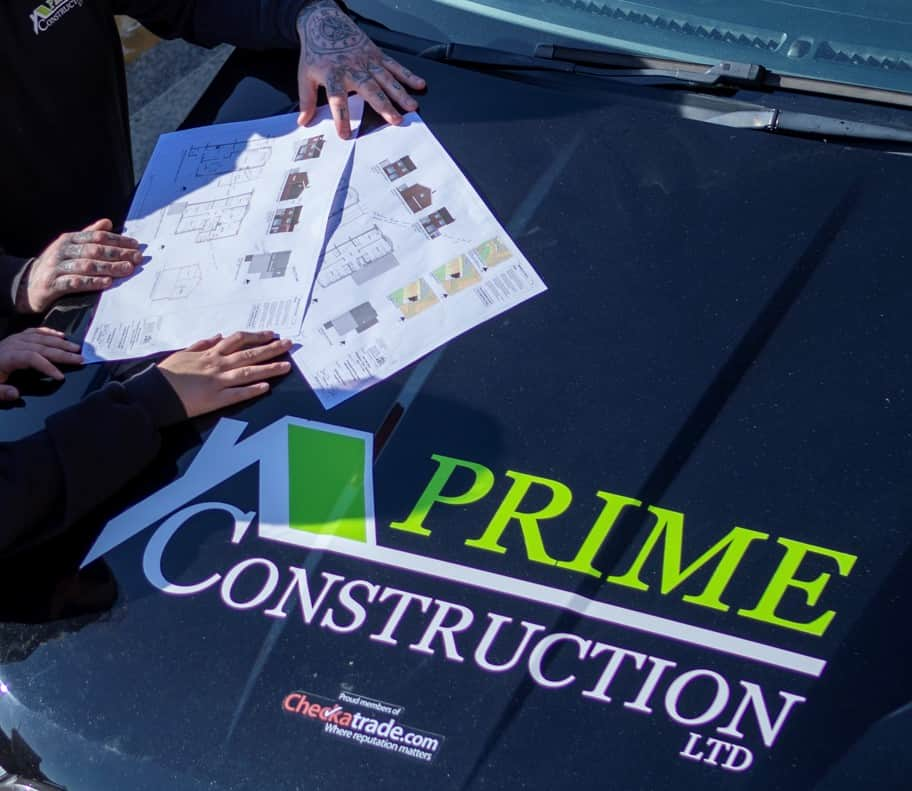 What work was carried out at this project?
Construction of external timber garden room with office room and bathroom as well as separate shed space.
List of work completed
Laying of foundations and construction of timber garden room
Electrical installation of lighting, sockets, water heaters, and data points
Installation of bifold doors and windows
Installation of wall and ceiling insulation
Fitting of vinyl flooring for office space and tiles for bathroom space
Fitting of kitchenette including sink bowl, worktop, and base unit
Installation of new bathroom including toilet, sink, tap, and water heater
What challenges did we face on this project?
The client required disabled access to the garden room, so special adjustments needed to be made during the planning and construction process to ensure suitable precautions were in place. Ramp access was installed to the side of the building, as well as bifold doors with no obstruction so that a wheelchair could easily pass through. The size of the front decking was also increased to make this more suitable for a wheelchair.
Take a look at our other projects
Contact our team at Prime Construction
If you have any questions regarding how we could help with your building project, or you wish to get a quote from us, contact our team today. Give us a call on 01795 431378 or email info@primeconstructionltd.co.uk so that you can provide us with more details.