We always take all safety precautions when working at your property.
To learn more, call us now on 01795 431378.
One of the reasons we have developed our reputation as highly recommended builders in Sittingbourne is due to the careful approach that we take on every job. Health and safety are of the utmost importance to our team, and we ensure all necessary precautions are in place when working at your site. We follow all CDM 2015 regulations that are in place to manage risks and not put any of our staff in danger when working. Utilising an external consultant ensures that we continue to maintain these standards on every job and have access to expert advice when required.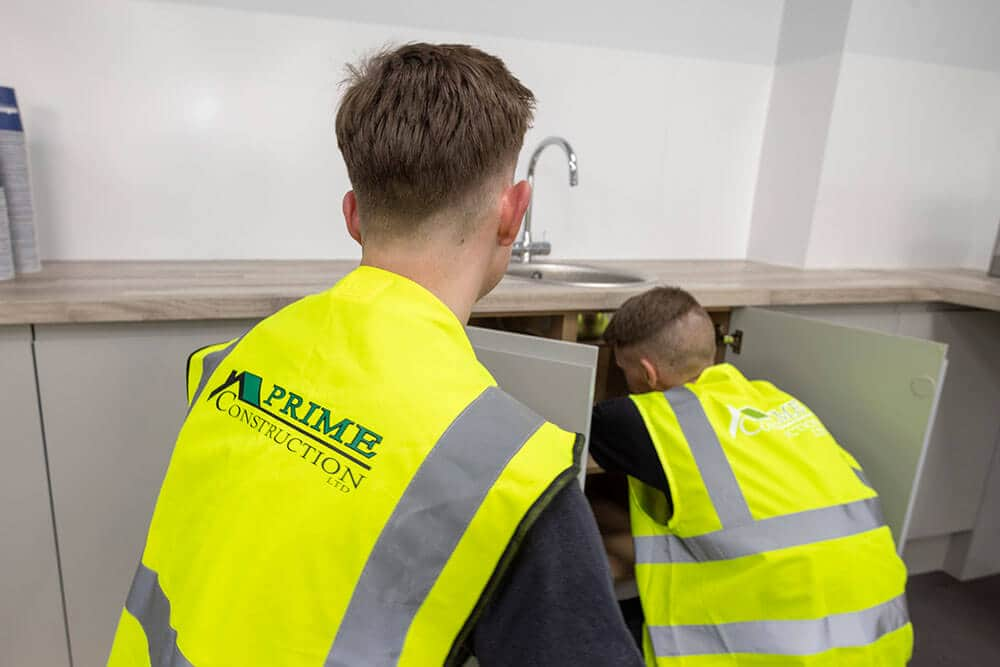 Maintaining health and safety standards
Following health and safety guidelines is important at every step of the construction process, which is why it is a priority for us. As a CDM 2015 compliant organisation, our approach to health and safety covers the following duties:
Planning, managing, monitoring, and coordinating health and safety on our sites
Liaising with the client and principal designer
Preparing the construction phase plan
Organising cooperation between each member of our team and coordinating each stage of the project
Providing site inductions
Preventing unauthorised access onto our sites
Ensuring workers are consulted and engaged in securing their health and safety
Making sure welfare facilities are provided
Contact our team at Prime Construction
To find out more about how we can apply our careful approach to health and safety when working at your Sittingbourne property, give our team a call today on 01795 431378 or email info@primeconstructionltd.co.uk and we would be happy to discuss it with you.