Increase living space whilst adding value to your property.
Book your extension consultation by calling 01795 431378.
House extensions in Sittingbourne
If you are looking to add value to your property and create new living space for your growing family, we are the right choice to carry out a house extension in Sittingbourne. There are so many options available to you when it comes to extending your home, so it can be difficult to decide on the best route for your property. Whether it's a rear house extension for a kitchen diner or you want to add an extra bedroom, an extension can add a completely new element to your existing home. Regardless of the size of the project, our highly trained team can manage the extension construction process from start to finish, turning the vision in your head into a reality. Plus, a project like this could make your home a more appealing proposition to potential buyers if you decide to move in the future.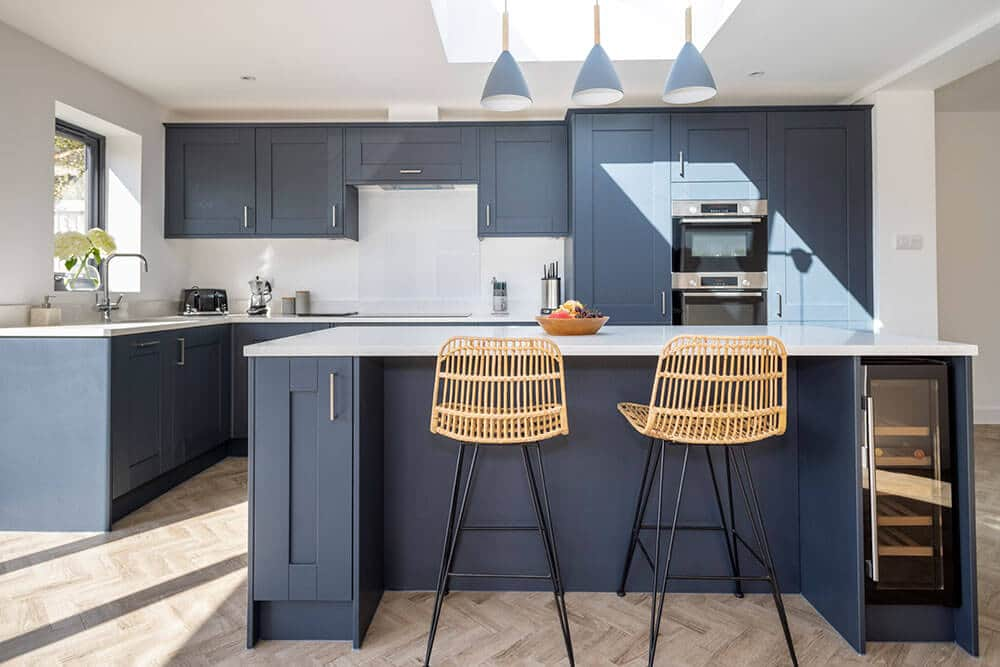 Read our reviews
Hear from our clients and see why we're the right choice for your extension project.
What types of house extensions can we offer in Sittingbourne?
Depending on what you are planning to use your new space for, there will be a more suitable type of extension for your Sittingbourne home. Some of the options available to you include:
Single-storey rear extensions
Perfect if you are planning to extend your living space, a rear extension is most commonly used to extend and
refurbish your kitchen
into an open plan kitchen diner. This creates a more usable space for all the family that is also ideal for entertaining guests.
Multi-storey
extensions
Transform your home and add a significant amount of space and value. Combining a new kitchen diner with an additional upstairs bedroom will grant you plenty of extra living space whilst also allowing you to be prepared if you are planning to grow your family.
Wraparound side
extensions
Similar to a rear extension, a wraparound house side extension allows you a small amount of extra space that you can use for an additional room such as a
new bathroom
or a utility room. It's an excellent way to use all the space you have available.
Request your extension quote in Sittingbourne
If you are ready to put your house extension ideas into practice for your Sittingbourne property, get in contact with our experts to get started. Call us today on 01795 431378 or email info@primeconstructionltd.co.uk so that we can visit your home and provide a quote. You can also expect a fast response if you fill out our online form.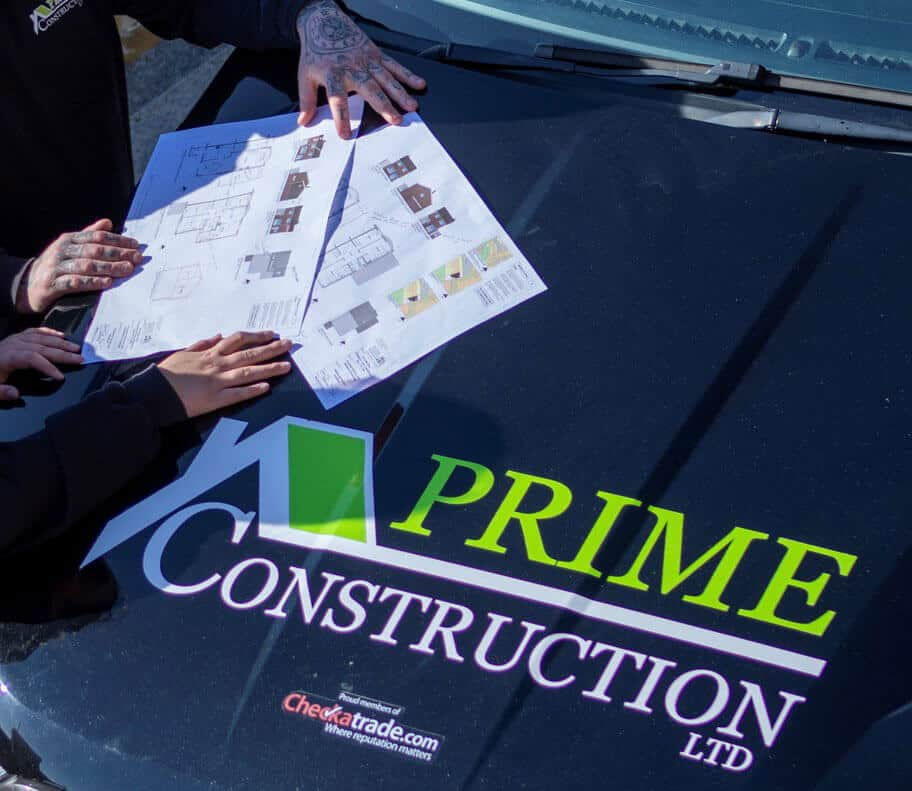 How much will your house extension in Sittingbourne cost?
One of the main questions you are likely asking is, how much does a house extension cost? This depends on the size and type you opt for. Once you have decided on the most suitable extension for your Sittingbourne home, we can send one of our house extension specialists to your property to take a look at the work that will be required. They will then calculate the materials required and labour costs before providing you with a detailed quote for the total cost of the job. You can expect our team to contact you within 72 hours of visiting your property to provide your quote. For larger or more complex projects, we will keep you updated on the timeframe for your quote. This process will be completed as quickly as possible, with minimal hassle caused to you so that construction can begin.
What is the house extension process in Sittingbourne?
We follow the same process on every project so that your extension goes to plan, and you can begin to make the most of the new living space at your Sittingbourne property:
Initial quote
Once you have decided on the most suitable type of extension for your home, we visit your property to assess the work that is required. We will then contact you within 72 hours to provide a quote, or if you have a larger project we will keep you informed whilst preparing your quote. We will review the contract with you to make sure that you are happy to proceed with the construction process.
Construction begins
Once the cost of the job is agreed, we will arrive at your property at a suitable time to begin the construction process. As the project progresses and your new living space starts to take shape, you can keep track of things via our online Gantt software or through regular updates from our team. Our senior project manager will carry out regular visits to guarantee that everything is going according to plan.
Quality check
Once we have completed construction and fitting, our team will go through numerous checks to ensure that your new extension is structurally sound and all new appliances are functioning correctly. We do not stop working at your property until everything is completed to our high standards.
Do you need to apply for house extension planning permission in Sittingbourne?
The need for planning permission is entirely dependent on the type of extension you opt for and how much you are planning to extend your property by. If you are planning a multi-storey extension, anything that extends beyond 3 metres of the original house rear wall will require planning permission. A single-storey extension should be a maximum of 4 metres high to avoid submitting a planning permission application. They also cannot extend beyond 3 metres for a semi-detached or 4 metres for a detached house. If you require further guidance on the planning process for your extension, we work with specialist architects that we can put you in contact with.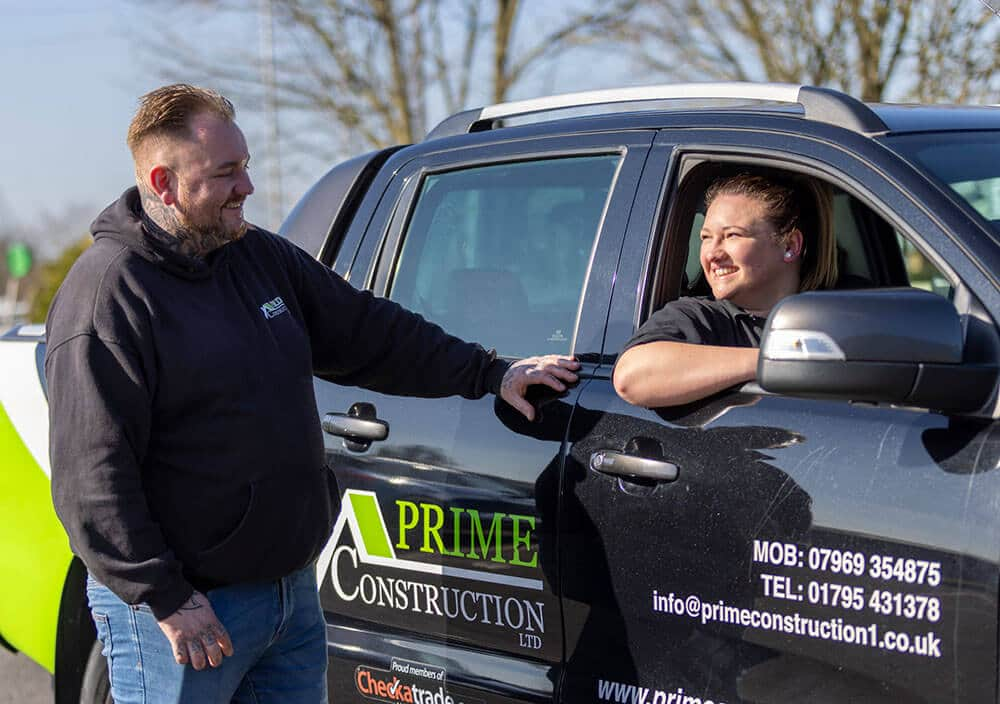 How much value does a house extension add to your Sittingbourne property?
Whether it's a small house extension or multi-story project adding multiple rooms, any type of extension that you opt for will add value to your Sittingbourne property. How much value it adds will depend on the type you opt for, as well as other factors such as location and the current value of your home. The most popular choice to increase living space, a single-storey extension, can add between 5% and 8% to the value of your property in most cases.
Our advice
Once you have decided on a suitable extension for your Sittingbourne home, you should ensure that you are choosing a reputable builder with a track record for quality and reliability. Take a look at our advice before getting started.
Why choose us for your house extension in Sittingbourne?
What other house extension options do you have in Sittingbourne?
If you think building upwards rather than outwards would be a better option for your property, you should consider a loft conversion as a viable option. This is an effective alternative to gain an extra bedroom and make the most of the roof space in your Sittingbourne property. Alternatively, you could decide that an addition to your house that is completely separate is the best option. In which case, a garden room could let you create the additional living space you desire, with an office or an outside bar being popular options.
Contact our team at Prime Construction
To get started with your extension project today, speak to our home extension builders in Sittingbourne to arrange a site visit. Contact our team now by calling 01795 431378 or emailing info@primeconstructionltd.co.uk and we can arrange a visit to your property.