Loft conversions in Sittingbourne
To create more living space in your home, it may be more suitable to build upwards rather than outwards. You may want to consider a loft conversion for your Sittingbourne home. This will allow you to make the most of your loft space if it has been left unused or for storage. Our team of experts can work with you to create the ideal loft conversion and help you get the most out of your new space, even managing a project as big as a 3-bedroom loft conversion. Whether your property is best suited to a rear dormer or hip to gable conversion, we can assess the space you have available and provide you with an accurate quote within 72 hours of our visit. This will let us get started with the project as soon as possible.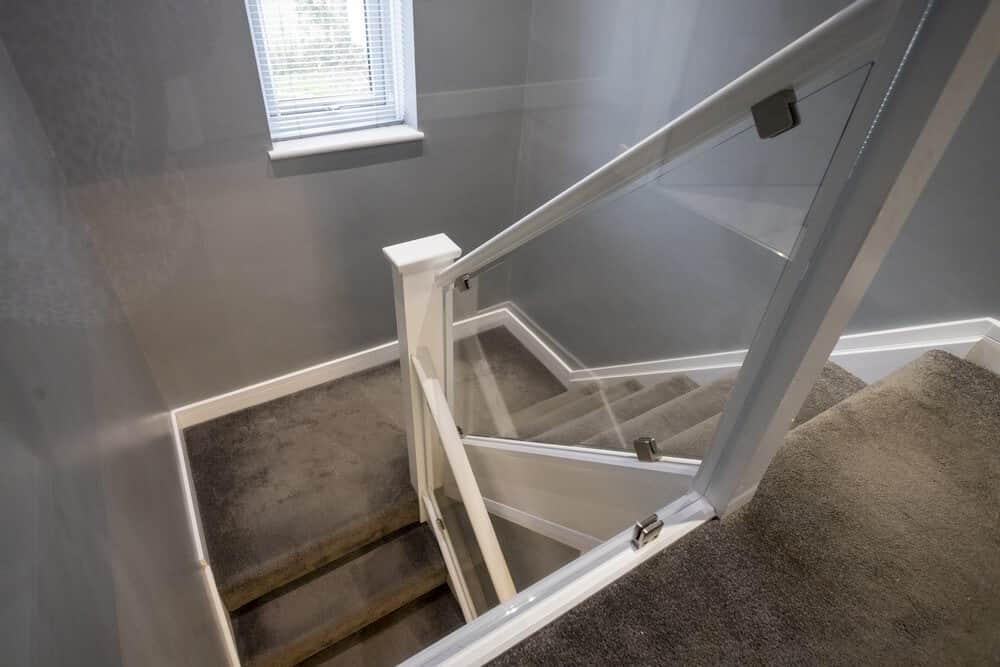 Read our reviews
Hear from our clients and see why we're the right choice for your loft conversion project.
What types of loft conversions do we offer in Sittingbourne?
In order to make the most of your loft space, we can carry out any type of loft conversion to suit your requirements. Some of the most popular types that we can build for customers in Sittingbourne include:
Dormer loft
conversions
Often the most popular choice for a loft conversion, storage space and living space can be greatly increased if you opt for a dormer for your Sittingbourne home as their design allows for higher ceilings and more headroom. This option will be a more suitable choice than others for 2-bedroom loft conversions. Stairs can be added easily and an additional
bathroom
is often included to add extra functionality to your home.
Hip to gable loft
conversions
A more favoured choice for an end of terrace or semi-detached loft conversion, hip to gable conversions are carried out by converting the sloping side of your roof to a vertical wall so that there is enough space for a new bedroom, office, or whatever you wish to use your loft for.
Rooflight loft
conversions
The most cost-effective option if you are looking to make use of your loft, this type of conversion involves installing rooflights and utilises the space you already have, so there is no extension required to your roof structure. As little construction is required for a rooflight conversion, a project of this type can be completed in a significantly shorter amount of time than other conversions.
Request your loft conversion quote in Sittingbourne
If you would like to find out more about our services or request a loft conversion quote from us, get in contact today. Give us a call on 01795 431378 or email info@primeconstructionltd.co.uk. You can also fill out the form and a member of our team will get back to you in no time.
What is the loft conversion process in Sittingbourne?
To keep your loft conversion project on track and deliver a perfect new space for your home, we follow a specific process that involves multiple steps:
Initial quote
If you have decided on a suitable loft conversion from your home, we will send one of our loft conversion specialists to visit your property, assess your loft space and put together a quote for the work that is required. You can expect to receive this within 72 hours, but for larger projects we will keep you up to date as your quote is being finalised. We will discuss the details of the contract with you so that we can make sure you are happy to go ahead.
Construction begins
Our highly trained team of experts will arrive promptly at your home to begin the construction of your new loft conversion. We manage the process from start to finish, with regular visits carried out by our senior project manager, making it easy for you to track the progression of your new loft.
Quality check
Once the process of converting your loft is complete, this is not the end of our service. We will check over every aspect of the project to ensure that it has been carried out to the highest standard, and our team will not finish work at your property until you are completely happy with your new space.
Do you need to apply for loft conversion planning permission in Sittingbourne?
If you are wondering whether you will need to submit a planning permission application before getting started with your loft conversion project, this will depend on the type of project. Permitted development allows you as a homeowner to build a loft conversion with up to 50m³ of additional volume for a detached or semi-detached house, or 40m³ for a terraced loft conversion. If your plan goes above these specified measurements, you will need to submit a planning application. This will also be the case if the work is taking place on a flat or maisonette, or in a protected area. You do not need permission from your neighbours, although you will need a loft conversion party wall agreement in place with them. We recommend you consult an architect before proceeding with your plans.
What loft conversion building regulations do you need to be aware of in Sittingbourne?
Before any building work can begin on your loft, you will need to obtain building regulations approval to make sure that the project will comply with all health and safety protocols that are in place. An inspection of your plans must be carried out by a local authority or building control officer, where they will check the project meets standards such as the minimum height for loft conversions, which is 2.2 metres. Other safety aspects that are checked include insulation, fire regulations, staircase design, plumbing, and heating.
Our advice
Once you have decided on the right loft conversion to maximise this space, you should choose a reliable builder who has a reputation for their high standard of work. You should look at their reviews and experience before deciding if they are right for you. Read our tips for choosing a builder.
Why choose our loft conversion specialists in Sittingbourne?
Contact our team at Prime Construction
To find out more about our loft conversion process for your Sittingbourne property or to get booked in with us, get in contact with our team today. You can reach us by phone on 01795 431378 or can email info@primeconstructionltd.co.uk and we will arrange a visit to your property so that we can provide you with a quote.