One of our clients in Sittingbourne wanted to convert their single car garage into a utility room with a new bathroom. Once it was clear what work needed to be carried out, we provided a quote for garage conversion and got started at the property. Before we could begin with the new building work, older flooring and furniture needed to be removed. The previous bathroom was stripped out and the walls were removed so that these new rooms could be constructed to the clients' specifications. We then began the construction process of this new space, with timber walls built for a hallway, bathroom, and utility room.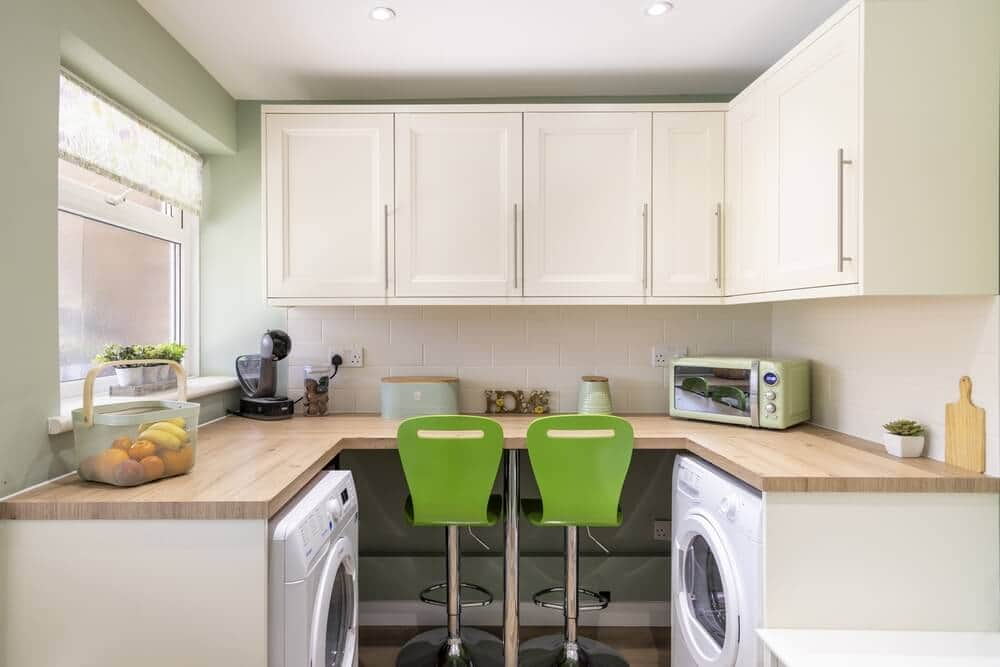 What work was carried out at this project?
Total strip out of previous garage, construction of timber walls to create utility room, bathroom, and hallway. Installation of new bathroom.
List of work completed
Removal of existing bathroom, flooring, walls, and tiles
Repair of plumbing and electrical components
Installation of new flooring
Construction of new timber walls
Fitting of new electrics, including lighting and plug sockets
Plastering of walls and ceiling
Painting and decorating of walls and ceiling
Installation of new bathroom
What challenges did we face on this project?
This newly converted garage space had to be made suitable for someone with mobility problems, so we took all necessary precautions to ensure complete accessibility to this new bathroom and utility space. Many of the previous garage walls and ceilings were unsuitable, so they needed to be replaced or repaired to create a suitable new space for the client.
Take a look at our other projects
Contact our team at Prime Construction
To arrange your new building project with our team of construction experts, get in contact with us today. Give us a call on 01795 431378 or email info@primeconstructionltd.co.uk to find out more about how we can turn your ideas into a reality.