This client who was based in Maidstone wished to convert their basement into a more usable space, with one larger room to be used as a family room, alongside a utility room and an additional bathroom. We arrived at the client's property to discuss the project with them in further detail. Once the consultation process was complete, we got started on converting this space into several usable rooms. Because the basement had previously fallen into disrepair with cracks and loose debris, repairs were required, as well as electrical, carpentry, and plumbing work to transform this underground space.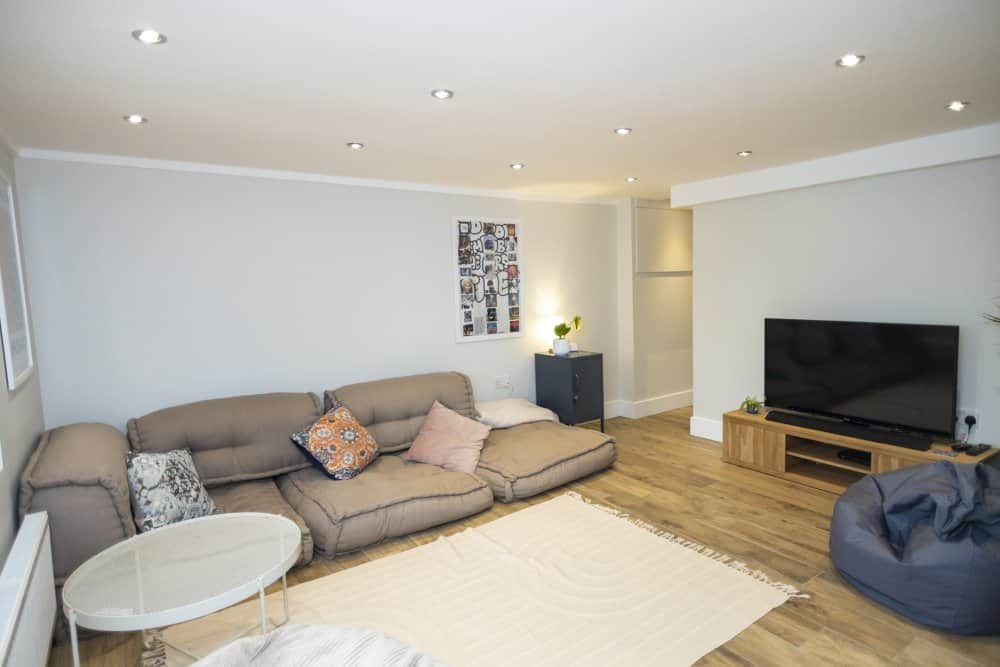 What work was carried out at this project?
Repair of damaged basement, construction of walls to create multiple separate rooms: a family room, utility room, and additional bathroom.
List of work completed
Repair of basement space where cracks had developed and removal of debris
Construction of new walls to create multiple rooms
Installation of new electrics, lighting, switches, and plug sockets
Plumbing work to relocate heating pipes
Carpentry work to construct a new stud wall separating utility room and storage space
Installation of new uPVC windows and door
Refitting of utility area including work surface, sink, and tap
What challenges did we face on this project?
As this project took place during the pandemic, we faced delays and government guidelines on isolation and social distancing rules limited our workforce. Once restrictions had relaxed, we focused more resources on this project to get it completed as soon as possible so that the client could begin to make use of their new space without further disruption.
Take a look at our other projects
Contact our team at Prime Construction
If you would like to find out more regarding our building services and how we could help with your home improvement project, be sure to get in contact with our team. Give us a call on 01795 431378 or email info@primeconstructionltd.co.uk to find out more.